Audrey and Arnaud Cagni
Audrey serves as our local manager and provides concierge services for our guests.  With many years of professional experience in the hotel and hospitality industry, she is always ready to meet and greet our clients with her warm smile, superb knowledge of the region, and excellent English.  Arnaud is a wine professional with an extensive background in the Relais & Chateaux world and wine retail business.  Together, Audrey and Arnaud can meet most any need our clients and guests may have while traveling in Burgundy.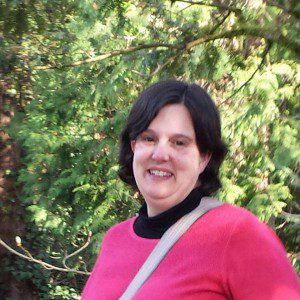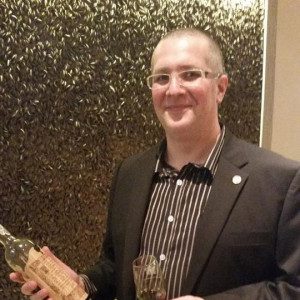 Lynne and David Hammond
While living and working in Burgundy since 2003, Lynne and David Hammond have developed notable expertise about the wine and cuisine of the region.  They are particularly proud of their close relationships with independent, family winegrowers who make great wine with heartfelt passion.  We are delighted to bring their knowledge to our Your Key to Burgundy clients through events such as guided experiences in wine-tasting, food and wine pairing, and hands-on cooking classes. Clients may buy and ship wines home from the same, small production wine growers through their online business www.bringingburgundytoyou.com.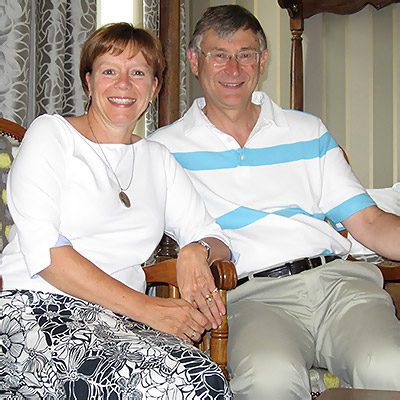 Julie Steele
Though born and raised in England, Julie discovered early on that her path and passion were going to take her to France – and particularly to Burgundy – where she has been living and working for years as a communications specialist, wine guide, and overall good will ambassador for the region. She, too, loves meeting our guests, learning about their particular interests, and providing highly-personalized visits to cultural sites and wine domains throughout the Cote d'Or.  Julie's fluency in French, personal relationships with winemakers and restauranteurs, and warm disposition all combine to make her a valued Your Key to Burgundy partner and friend.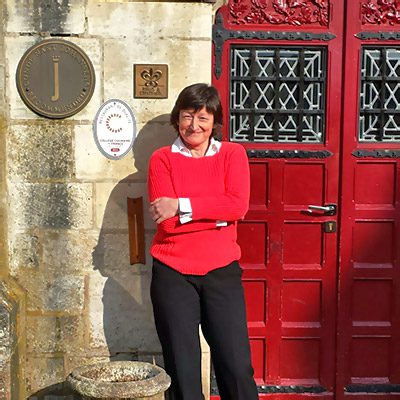 Maxine and Mike McAndrew
To get the most of a brief visit, it is always worthwhile to have a local show you around. Mike and Maxine are residents of the lovely village of Puligny-Montrachet, and they relish the opportunity to introduce visitors to the Côte d'Or. They are available to introduce you to picturesque wine villages, sites of cultural significance, and scenic drives through the countryside.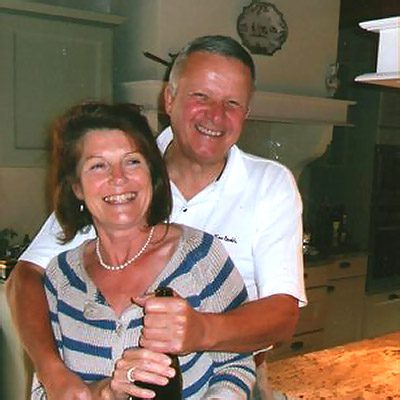 David and Cindy (Wister) Welch
Artists David and Cindy are a husband and wife team, well known in New Mexico and beyond for their work in both oils and watercolors.  Both are graduates of the Rhode Island School of Design, and they are just as at home painting "en plein air" in the vineyards of France as they are in their shared studio in Los Ranchos.  David and Cindy are wonderful teachers, with reputations for coaching and encouraging artists of all levels to grow and develop both their skills and their love for their craft.  Visit David's work at http://davidwelchart.com/ – Visit Cindy's work at http://www.cynthiawister.com/
_
Christophe Descarpentries
Former owner of P'tit Louis Bistro in Nob Hill, Chef Christophe Descarpentries is well known for having brought the authentic French bistro experience to Albuquerque, New Mexico.  Christophe has collaborated on several projects with Your Key to Burgundy over the years, including events such as our "Insider's guide to Dining in France" evenings that help prepare travelers for what to expect from their restaurant experiences when they travel to France, as well as private dinners and wine education evenings for our clients.   Christophe's passion for cooking is perhaps only surpassed by his passion for the game of pétanque!