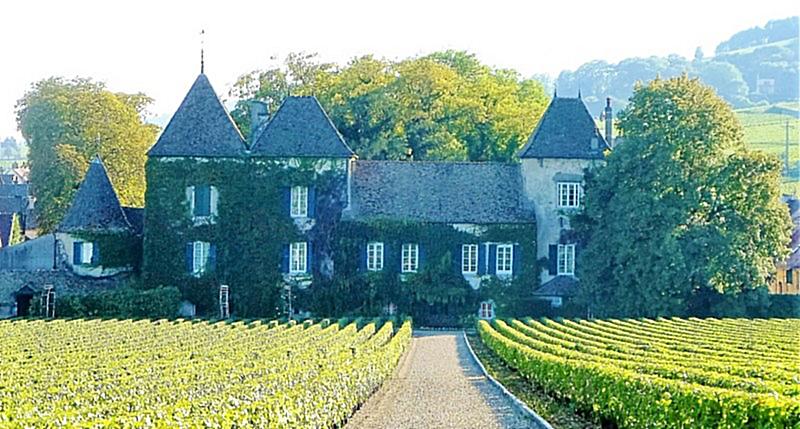 This was the description of our 2017 excursion.  Stay tuned for our 2018 guided excursion offerings.
"4th of July in Thomas Jefferson's Favorite Village in Burgundy"
June 30 to July 7, 2017
$3,590 per guest, double occupancy.  
Special family pricing for one or more children traveling with two adults:  
Price for 1st child = $1,500  –  Price for 2nd child = $900
Book by March 15, 2017 and receive one complimentary night in a 4-star hotel in Paris, to either begin or end your excursion.  An excellent opportunity to trace Jefferson's footsteps in Paris!  And, we believe that travel and education go hand-in-hand, so for each family joining us, YK2B will donate $100 to the school of your choice!
When Thomas Jefferson was the US Ambassador to France, he traveled to Burgundy to collect wine to send back to Monticello, his home in Virginia.  During his time in Pommard, he came to love the village, and also made friends whose descendants continue to live and make wine in Pommard, to this very day! Our guests will spend seven nights in apartment/townhouse accommodations, with the opportunity to "live like a local" in Jefferson's favorite village:
Enjoy breakfast each morning in the local café, or select delectable croissants and pastries at the Boulangerie to enjoy in your own "home."
Play pétanque in the square near the 18th century village church; perhaps challenge some of your Pommard neighbors to a friendly game.
Step into the rich and living history of the region, from Neolithic dolmens, to the Roman occupation; from medieval fortresses, to the French resistance during WWII.
Expand your taste buds through exploration of Burgundy's excellent culinary specialties, including locally-made cheeses, truffles, and escargot. Visit the last family-owned mustard operation in Burgundy, where you can even try your hand at making mustard.
Grown-ups will learn about and experience the Burgundian winemaking tradition with visits and tastings with local winemakers.
Celebrate French/American friendship with a very special 4th of July celebration with your Pommard "neighbors."
Includes all breakfasts, five lunches, five dinners (with wine for the grownups), excursions, private transportation from/to Paris, and the expert cultural guidance of "Your Key to Burgundy" throughout your stay.
A unique opportunity for families to experience culture and life in a magical place in France with a long-standing history of strong American connections!
Please get in touch with us to receive a full itinerary for this unique opportunity.  We are waiting to hear from you!