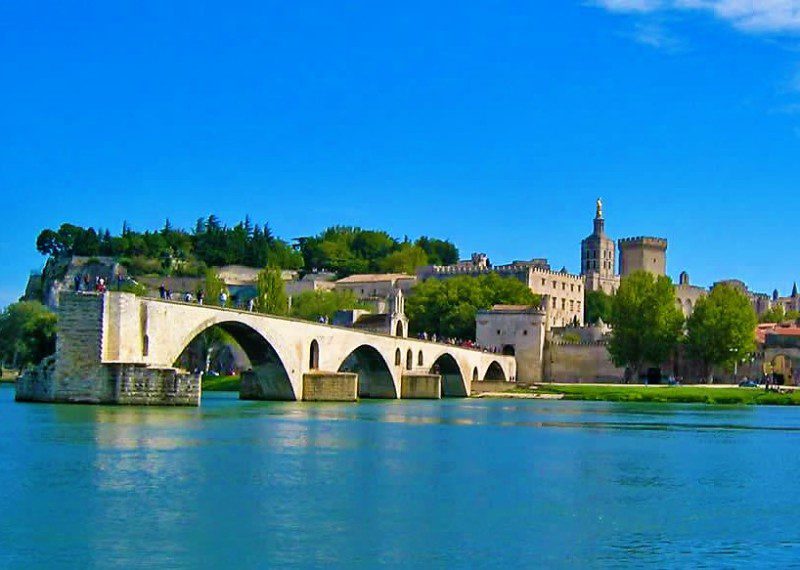 These were the details of our May 2018

"

Rivers and Hillsides"

 Excursion…
May 11 to 19, 2018
Price per guest:  $4,950 per guest   (double occupancy) – Limited to 6 Guests

Here is a taste of what you will experience…
– Travel by high-speed train, 1st class, from Paris to Avignon.
– Settle into your deluxe room in a 4-star hotel, in Avignon's historic center, just steps from the famous Avignon bridge and Popes' Palace.
– Taste wine in world-famous villages of the southern Rhone, including Chateauneuf-du-Pape.
– In the northern Rhone town of Tain l'Hermitage, discover wines that are grown on some of the steepest hillsides in France.
– "Live like a local" for four nights in apartment-style accommodations in the Côte-d'Or village of Pommard.
– Experience private cellars at both family-owned "boutique" domaines and larger chateau wineries.
– Savor local culinary specialties at restaurants ranging from small family-owned gems to Michelin-starred destinations.
– Be treated like family, as Carolyn and Ken host you for a dinner in their own home in Pommard.
– Relax in comfort as our driver returns you to Paris at the conclusion of our time together in Burgundy.
– Enjoy a "bonus night" in a 4-star hotel in Paris, either at the beginning or end of your trip.
Includes ground transportation from and to Paris and throughout the excursion, deluxe lodging, most meals, numerous domaine and sightseeing visits, and the expert cultural guidance of Your Key to Burgundy to accompany you throughout your experience and to help you plan additional aspects of your trip. Plus, the intimacy and attention that only a small-group experience can provide!
Please get in touch with us to see the full itinerary of all of the delights we and our guests experienced.  We can schedule a similar excursion, just for you and your friends!